Boutiques, Galleries and Shops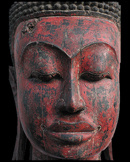 Angkor Arts Diwo Gallery 1& 2
Featuring a selection of the most refined Khmer statues and Buddha's. The gallery also displays home decor, books and a permanent exhibition of Thierry Diwo's photography. Works were produced by Cambodian artists commissioned to create art with the same techniques and materials
used by their ancestors: bronze, silver, stone and wood. Photo exhibition features the work of Thierry Diwo, a Cambodia-based French photographer and publisher in sepia color. Two locations: Diwo Gallery 1 in a lovely picturesque location outside town and, on the road to Tonle Sap. From the Wat Svay bridge follow Diwo signs. Exotic garden with two terraces for relaxing, and; Diwo Gallery 2 in the Old Market area on the riverfront road.
Open 8:00AM - 9:00PM
Wat Svay, Tonle Sap Road, Siem Reap, Cambodia.
Tel: +(855)(0)92-930799
+(855)(0)92-876252
Website: www.tdiwo.com

Angkor Cookies-Madam Sachiko
Specializing in edible souvenirs, Madam Sachiko's offers an award-winning line of cookies, including their popular Angkor Cookies, which are shaped like the temples of Angkor. They also sell many other Cambodian food gifts such as honey, tea, palm sugar, chocolate and pepper. Enjoy shaved ice, fruit shakes and juices, tea and coffee next door at the air-conditioned Café Puka Puka. Open 9:30AM - 7PM.
Road to Angkor Wat, opposite Sofitel Hotel, Siem Reap, Cambodia.
Website: www.angkorcookies.com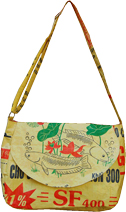 Angkor Recycled
Selection of products made from recycled material, all produced in Cambodia. Bags, purses, pouches, wallets passport holders and more created from rice bags, cements bags and other recovered materials. Located inside the Angkor Night Market.
Angkor Night Market, Siem Reap, Cambodia.
Tel: +(855)(0)12-693318
E-mail: achcambodia@yahoo.com
Website: www.angkorrecycled.org

Angkor Shopping Center
Escape the heat in Angkor Shopping Center which boasts two floors of fully air-conditioned shopping. Browse their huge selection of gems and jewelry -- custom orders are welcome, and they have a goldsmith on site. Cambodia souvenirs including silk and silk clothing, stone, wood, marble and jade statues and carvings, Cambodian silver and foods are also available.
Visa/MC/JCB/AMEX
Opposite the Royal Gardens, Siem Reap, Cambodia.
Tel: +(855)(0)63-963522
Fax: +(855)(0)63-963605
E-mail: akshopping@online.com.kh

Artisans D'Angkor Chantier-Ecoles
After admiring the temples of Angkor, discover Khmer arts and crafts techniques at the Artisans d'Angkor workshop. Take a free guided tour where master artisans will show you the secrets of stone and wood carving, lacquering, silver plating and silk painting. The showroom contains a wide range of traditional and contemporary products made in the workshops.
Visa/MC/JCB/AMEX
Daily 7:30AM - 6:30PM.
100m off Sivatha, near the Old Market area, Siem Reap, Cambodia.
Tel: +(855)(0)63-963330
E-mail: infos@artisansdangkor.com
Website: www.artisansdangkor.com


Artisan Heritage of Light
At this Cambodian ceramics center a few hundred meters off of Airport Road, visitors can take free tours of the ceramic workshop and watch several artisans on-site working and firing clay. Daily classes are available to visitors who want to try their hand at making traditional Cambodian pottery. The showroom features a large selection of ceramics in traditional and modern styles for sale and wholesale inquiries are welcome.
250m off Airport Road. (See Airport Rd map), Siem Reap, Cambodia.
Tel: +(855)(0)92-627993
+(855)(0)88-4415555
Website: www.cambodiaheritageartisan.com

Asia Craft Centre (ACC)
Conveniently located on the road to Angkor Wat, the Asia Craft Center is a unique showroom of beautiful Cambodian and Asian traditional handicrafts and gifts. The ACC features high-end Cambodian silk and silk products, lacquerware, inlaid marble paintings and a wide selection of quality handmade Asian rugs, primarily from Kashmir. The ACC do the silk looming and stone carving on-site, and special orders are welcome. Visa/MC/JCB/AMEX
Open: 9:00AM - 8:00PM
1/ #0216, Road to Angkor Wat, Siem Reap, Cambodia.
2/ Inside Raffles Grand Hotel d'Angkor, Siem Reap, Cambodia.
Tel: +(855)(0)63-760321
+(855)(0)92-968524
Fax: +(855)(0)63-760320
E-mail: hilcambodia@yahoo.com
Website: www.cieworld.com

Bambou Indochine
Bambou has an extensive range of funky, original t-shirts for men, women and children. Inspired by the images of Indochina, the collection is hand printed on 100% cotton and available in a full range of colors and sizes. " Bambou also offers a beautiful Cambodia-inspired collection of casual and cool silks and Bamboo Fiber resort wear".
Four locations in Siem Reap (Alley west, Lucky Mall, Street 11 next to Red Piano, international Airport) and Two Locations in Phnom Penh (street 178near the Riverside and International Airport).
Visa/MC
Tel: +(855)(0)63-966822
E-mail: info@bambouindochine.com
Website: www.bambouindochine.com
Friend 'n' Stuff
Offering cool hand-made gifts, such as notebooks made from Khmer newspapers, recycled bags and necklaces made from candy wrappers. If you're looking for unique gifts from Cambodia that benefit a good cause, be sure to visit. Part of the Mith Samlanh (Friends) NGO.
Next to Marum Restaurant, Wat Po Lanka area, Siem Reap, Cambodia.
Website: www.friends-international.org

Full Moon Art Center
If you're looking for an artistic souvenir from your time in Cambodia, visit the gallery Full Moon Art Center for a wide range of Cambodian paintings, both small and large. From portraits of apsara dancers and Buddha to depictions of Angkor Wat and modern renderings of Cambodian life, there are paintings at Full Moon Art Center to suit most tastes and budgets.
1) Corner opposite Old Market, Siem Reap, Cambodia.
Tel: +(855)(0)77-706044
2) On Sivutha Blvd opp. Canadia Bank, Siem Reap, Cambodia.
Tel: +(855)(0)77-706040
E-mail: fullmoonartcenter@gmail.com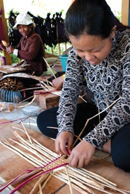 Grace House Community Craft Workshop
At the Grace House Community Craft Workshop you'll find Cambodian handicrafts made by the women of Grace Gecko. Grace Gecko Vocational Center for Women is a community development project that seeks to empower disadvantaged and marginalized Cambodian women through skills training and employment opportunities. Through Grace Gecko, the women are taught to weave products from natural materials under fair-trade conditions. The workshop enables women to learn and work, earning a fair wage for their handicrafts.
Phnom Krom Rd, at Wat Atwea Rd., Siem Reap, Cambodia.
Tel: +(855)(0)63-6392168
+(855)(0)92-207852
Website: www.gracehousecambodia.org
Kampot Pepper & Coffee Shop
Kampot pepper, grown in Kampot province in southern Cambodia, has been world renowned as some of the highest quality pepper in the world, displaying a distinct flavor and pungency. Coffee grown in Indochina - Cambodia, Vietnam and Laos - is similarly prized, deeply rich and aromatic. The Kampot Pepper & Coffee Shop carries a complete selection of fresh Kampot pepper and Indochinese coffees, offering different grind, types and blends as well as unique packaging, suitable for souvenir or gift. Attractive pepper grinders full of Kampot pepper.
Street 7, Old Market area, Siem Reap, Cambodia.
Tel: (+855)(0)85-881153
(+855)(0)69-390165
E-mail: realdiamondlena@gmail.com

Khmer Ceramics Fine Arts Centre
At the Khmer Ceramic Center workshop and gallery, visitors have the opportunity to watch the process of making Khmer fine arts. Experience every step of the artistic ceramic process during a guided tour in French, English or Khmer - from the potter's wheel to carving, first firing, glazing and the last firing. You can also try your hand at the potter's wheel or take a class to learn more about Khmer ceramics techniques, throwing pots, or raku. No experience is necessary and all ages are welcome. The gallery also features a wide selection of traditional and contemporary Khmer ceramics.
Road to Angkor Wat (30m from stop light), Siem Reap, Cambodia.
Tel: +(855)(0)17-843014
Website: www.khmerceramics.com

KILT
The perfect souvenir of a visit to Cambodia, KILT jewelry is made using available local renewable resources including stones from lake shores and river beds, naturally tanned cowhide and copper and silver wires from discarded cables. Proceeds benefit the Siem Reap based organization, Khmer Independent Life Team (KILT), which teach landmine victims and their families jewelry-making skills. Each piece is unique--both representing Cambodia and giving back to it.
Salarkonseng Village
Tel: 078-334386
088-6848886
www.kiltjewellery.weebly.com

Kokoon
Owned by the famous Senteurs d'Angkor, Kokoon Boutique is located next to Blue Pumpkin and offers a wide range of locally-produced crafts including elegant shawls or luxurious bed covers, made from silk from Phnom Srok--famous for its exceptional quality. Kokoon also offers a gorgeous selection of cotton and silk scarves, fine jewelry and home wares, plus food gifts: Cambodian spices, flavored teas and rice brandy. Pamper yourself with the selection of Senteurs d'Angkor toilette products, including fragrant massage oils, natural handmade soaps, body cream and more.
Visa/MC/JCB
2 Thnou Street, near the Old Market, Siem Reap, Cambodia.
Tel: +(855)(0)63-963830
Website: www.senteursdangkor.com

Leathers Collection
The Leathers Collection shop carries a wide range of high quality, crocodile leather products made from their own crocodile farming, breeding, and tannery factory. You'll find Cambodian crocodile bags, purses, belts, wallets, footwear, cigarette boxes, watchstraps and more. Additionally, the shop sells stingray, sea snake and ostrich leather products - perfect if you're looking for a unique gift from Cambodia!
Road to Angkor Wat, , Siem Reap, Cambodia.
Tel: +(855)(0)16-758595
E-mail: leatherscollection@yahoo.com

Le Lézard Bleu
The sister shop to the popular store on Phnom Penh's Street 240, Le Lézard Bleu is a boutique, art gallery, and design shop in one. Offering high quality, traditional and contemporary Cambodian art, carvings, hangings, art-deco furniture and home décor, the store carries unique creations and curios that make lovely gifts, such as framed pages of prayer books in Khmer script.
Visa/MC
2 Thnou St, opposite the Provincial Hospital, Old Market area, Siem Reap, Cambodia.
Tel: +(855)(0)12-928005
E-mail: le.lezard.bleu@online.com.kh

McDermott Gallery
McDermott Gallery in Siem Reap features iconic photography of Angkor, and wider Asia by American photographer John McDermott, who has been shooting the region for more than 17 years. You'll find limited edition prints, reproductions, posters and greeting cards on sale. The original gallery, showcasing McDermott's mesmerizing images of Angkor is located at the FCC complex along the riverfront. A second gallery is located in the Old Market area on The Passage and exhibits McDermott's work along with rotating exhibitions of local and international mixed media artists. A third gallery has just opened at the legendary Raffles Grand Hotel d'Angkor, and includes a collection of exquisite jewelry by a local designer, hand-crafted ceramics and selected work by international photographers.
Visa/MC/AMEX
Open 10:00AM -10:00PM
1) At the FCC, Pokambor Avenue (by the river), Siem Reap, Cambodia.
2) On The Passage, Old Market Area, Siem Reap, Cambodia.
Tel: +(855)(0)12-274274
Website: www.asiaphotos.net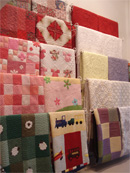 Mekong Quilts
Mekong Quilts specializes in high quality, hand-crafted bed covers, accessories and gifts. Their quilts include Asian-inspired, contemporary, traditional and modern designs, as well as a colorful line of products for babies and children. Mekong Quilts is a non-profit community development project which provides sustainable employment for women in rural Vietnam and Cambodia; all profits from the store go back to the NGO and are used to provide scholarships, health initiatives, and employment training in remote villages in Svay Rieng province.
Sivatha Blvd, Siem Reap, Cambodia.
Tel: +(855)(0)63-964498
Website: www.mekong-quilts.org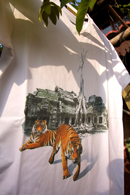 Mooglee T-Shirt
Mooglee T-shirt has a wide range of original designs printed on 100% cotton t-shirts, dresses and tank tops. Inspired by the jungle book, Mooglee regularly creates new designs and prints in small quantities. With a photo quality print, Mooglee can also customize t-shirts on request. Located in the 'Art Center Market,' shop 02 (on the river front). You can also find Mooglee products in some boutiques and luxury hotels and at the Siem Reap Museum.
Tel: +(855)(0)12-789232
+(855)(0)12-904463
E-mail: info@mooglee.com
Website: www.mooglee.com
ONYX
Featuring cool European clothing and accessories with Asian flair, this trendy boutique shop in the Passage behind Pub Street carries a line of beautiful scarves, skirts, tops and jewelry for every occasion. Onyx's range of jewelry made by local designer Som Rany are handmade of natural Cambodia seeds and make a striking and unique souvenir or gift.
Old Market area, The Passage
Tel: 089-411334

Pich Reamker Shop
This unique gallery and shop offers authentic Cambodian masks and headwear, as seen in traditional Khmer dance and theatre performances. The high-quality, authentic masks offered by Pich Reamker are created using traditional techniques and hand painted in bright colors--each mask is a unique work of art in itself.
1) Gr 3, Teaksen Tboung, Siem Reap, Cambodia.
2) Angkor Night Market, Siem Reap, Cambodia.
Tel: +(855)(0)12-876863
+(855)(0)17-968226
E-mail: pichream_ker@yahoo.com
Pouk Silk Farm (Artisans d'Angkor at National Silk Center)
Discover the world of silk from the growing of mulberry trees to the production of silk fabrics including traditional silk cloths such as Hol Silk, Phamung and Lboeuk, as well as other accessories made from pure silk. Free daily guided tours. Located 20 minutes from Siem Reap town. Free shuttle bus at 9:30AM and 1:30PM from Artisans d'Angkor.
Visa/MC/JCB/AMEX
Open daily from 9:00AM - 1:30PM
Rte #6, 16km west of town, Siem Reap, Cambodia.
Tel: +(855)(0)63-399064
E-mail: infos@artisansdangkor.com
Website: www.artisansdangkor.com
Private Collection
Located inside the historic Raffles Grand Hotel d'Angkor this upscale boutique has a lovely collection of souvenirs and beautiful pieces of jewelry. Much of the collection is from Cambodia, including locally-made costume jewelry and silver jewelry set with Cambodian semi-precious and precious stones. Private Collection also sells jade figurines and 18k gold jewelry from Kashmir, including necklaces, bracelets and brooches.
Raffles Grand Hotel d'Angkor
Tel: 063-964222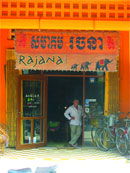 Rajana
This NGO-run shop carries a wide range of items handmade by Cambodian artisans, including silk products, bags, silk paintings, silver jewelry, home décor, handicrafts, pillows, hilltribe crafts and even local coffees, spices and condiments. They also have creative takes on traditional items, including shoulder bags made from krama textiles. The Rajana Association prides themselves on bringing fair-trade to all parts of Cambodia, working with home-based artisans in several cities, and offering fair prices for handicrafts and skills training for young people. In addition to Siem Reap, Rajana has shops located in Phnom Penh and Sihanouk Ville.
Visa/MC/JCB/AMEX
8AM - 11PM
#153, Sivutha Blvd, Siem Reap, Cambodia.
Tel: +(855)(0)12-481894
E-mail: rajana.association@gmail.com
Website: www.rajanacrafts.rog
Rehab Craft
Offering a stylish, modern take on Cambodian handicrafts, Rehab Craft Cambodia is an NGO that provides job skills and employment opportunities to people living with disabilities. Their products range includes contemporary silk items, trendy purses made from recycled rice bags, wooden carvings, home décor and accessories. All earnings are reinvested in training and employment programs.
Old Market area, Pokombor Av.
Tel: 063-965104
www.rehabcraft.org
Sam Orn Silver Handicraft
This family-owned business has been making high-quality silver products in various incarnations in Cambodia since the 1960s. All of their products are uniquely designed and handmade, including silver and silver-coated plates, animals, statues and jewelry. Visitors to the shop have the opportunity to see traditional Khmer silver techniques and local handicraft production.
Commailly Road, behind Sofitel Hotel
Tel: 012-632662

Senteurs d'Angkor Shop
Open since 1999, this well-known boutique offers a unique collection of authentic Khmer products and toiletries. Pamper yourself with natural handmade Khmer soaps, massage oils, body creams, body scrubs and bath salts in exotic scents including jasmine, orchid, cinnamon, lemongrass, green tea, mango, and lotus. They also carry a range of Cambodian spices and Kampot pepper, plus delicate spice mixtures for making authentic Khmer curry, amok, lok lak and satay. The store is filled with unique gift ideas from Cambodia, including scented candles, local teas and coffees and silk kramas and bolts by meter.
Visa/MC/JCB
7:00 AM - 10:0 0PM.
Located opposite the Old Market, Siem Reap, Cambodia.
Tel: +(855)(0)63-964801
+(855)(0)12-326546
Website: www.senteursdangkor.com

Senteurs d'Angkor Workshop
The Senteurs d'Angkor workshop offers visitors the opportunity to see the process of producing natural soaps made from coconut oil, moisturizing creams and subtly-scented balms and candles. First, observe the different steps in the treatment of spices to make traditional Khmer curry or amok and of the creation of flavored coffees and teas. Then, see the coloring of sugar palm leaves and their weaving to produce lovely boxes made from natural fibers. Finally, learn to identify various local exotic plants and flowers: lemongrass, chili, pepper plant, bougainvillea, frangipani, hibiscus, jasmine and more. 7.30AM to 6.00PM, everyday. Free visit. Located on Airport Road between the airport and town.
Visa/MC/JCB
Airport Road (Route #6), Siem Reap, Cambodia.
Tel: +(855)(0)63-966733
Website: www.senteursdangkor.com
Smateria
Located on Alley West, Smateria's collection transforms everyday objects into beautiful bags and accessories. Whether it's a diary made from used milk cartons or purses crocheted from discarded plastic bags, Smateria's line of hip recycled products will surprise you with its ingenuity. Smateria specialize in bags, from trendy clutches to roomy totes and even a few designed especially for men.
Alley West, Old Market area, Siem Reap, Cambodia.
Tel: +(855)(0)63-964343
Website: www.smateria.com
Theam's House
Featuring original works of Cambodian art, Theam's House offers visitors the opportunity to watch the artistic process in their studio and purchase unique objects of art. Previously the artistic director of Artisans d'Angkor, Theam has assembled and trained a team of artisans to create authentic designer-made works of art inspired by the beauty of Cambodia. In addition to their own original works, the Theam's House showroom also features local artifacts and handicrafts from across Cambodia.
#25, Phum Veal, Khum Kokchak, Siem Reap, Cambodia.
Tel: +(855)(0)12-712039
Website: www.theamshouse.com



Wild Poppy
This Australian-owned boutique features feminine yet practical women's fashion and accessories. They have a wide selection of dresses made from Cambodian cotton and vintage-inspired patterns that will look as good in Siem Reap's tropical heat as at home. Wild Poppy also carries a range of quality local products, including coffees, teas, and Bodia Nature products. You'll also find a selection of cool beads and pearls to make your own jewelry. Wild Poppy has two locations, one on funky Alley West in the Old Market area, and a second on Sivutha Blvd in the middle of town, which also houses Australian hairdresser, Soul Hair Design. Two locations:
1) Alley West in the Old Market area, Siem Reap, Cambodia.
2)Sivutha Blvd, Siem Reap, Cambodia.


Traditional Markets (Phsar) and Souvenir Markets
Angkor Night Market
Siem Reap's first and original night market, located in the heart of town. Very popular. The Market opens in the mid-afternoon, stays open until at least midnight, harbors more than 200 thatch roofed shops and stalls offering souvenirs, handicrafts, fish massage, clothes, Asian and international food, drinks, books, DVDs, electronics, jewelry, art and there's even a travel agent. Massage, fish massage, documentary movies at the Movie Mall. The shopping atmosphere is peaceful and relaxed and the welcoming Island Bar at the back of the Market provides a nice place to relax and chill over some very reasonably priced drinks and snacks.
Off Sivatha Blvd, Siem Reap, Cambodia.
Tel: +(855)(0)92-654315
Website: www.angkornightmarket.com

BB Angkor Night Market
New souvenir and art night market right at the end of Pub Street. Dozens of stalls and vendors offering a variety of Cambodian and Asian art, souvenirs, curios gems and jewelry. Also restaurants, bakery/deli, drink stands and more. Check out the great view from the Triangle Restaurant atop the market.
Tel: +(855)(0)12-915915

Noon Night Market
Open from early afternoon to midnight, located in the center of town within easy walking distance of Pub Street and the Old French Quarter. Lighted by silk lights and cooled by numerous fans, the market provides "comfortable and safe, free and easy shopping." Over 100 stalls and shops offering Cambodian souvenirs, Khmer art, silks, handicrafts, massage and more. Al fresco bar and Khmer food restaurant at the market both offering reasonably priced food and drinks and a welcoming atmosphere. Free wifi in the market and ATM available.
Old Market area, just off Sivatha Blvd, Siem Reap, Cambodia.
Tel: +(855)(0)63-963775
Website: www.noonnightmarket.com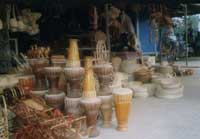 Phsar Chas (Old Market)
The Old Market (Phsar Chas) and surrounding area including the nearby Pub Street, Pub Street alleys and the Night Markets are 'must sees' when visiting Siem Reap. Very popular, the whole Old Market area stretching from the river across to the night markets on Sivutha Blvd is now the dining, shopping and nightlife center of town.
Of the various traditional Cambodian markets in Siem Reap, the Old Market offers the deepest selection of souvenirs and curios. There are souvenir vendors on all sides off the market and into the interior, especially on the river side - offering silks, silverworks, carvings, statuary, art and handicrafts as well as t-shirts, post cards, boot-legged DVDs and books.

The 2 Thnou Street side of the market is a mix of local and tourist vendors, some offering souvenirs, others specializing in clothing, shoes and hats aimed more at the local consumer. The opposite Street 11 side is also a mix, with many vendors offering handicrafts, puppets, musical instruments and basketry and local food and dried fish vendors toward the other end. The north side of the market along Street 9 caters more to the locals than tourists, vending fruit, vegetables, meats, clothes, hardware and such. There are several interesting local spice, tea and coffee vendors on this side and a number of inexpensive cafe stalls lining the street, serving Cambodian fare in an interesting, very local atmosphere. A good place for a budget meal and a taste of real Cambodian cuisine.

The streets in the area around the market, especially the now famous Pub Street and Pub Street Alleys, sports dozens of tourist oriented business including galleries and boutiques, restaurants, cafes, bars, massage and spas, travel agents, bookstores, a pharmacy and lots more. See Old Market for more.

Phsar Leu Thom Thmey (Big, New, Upper Market)
Phsar Leu is the main traditional market for the locals - an expansive market building full of vendors and stalls hawking everything from fresh fruits and vegetables to motorcycle parts, clothing and rice by the bushel. Not a good place to shop for souvenirs but a great place to see a bit of real Cambodia. The old Phsar Leu was torn down a few years ago and a new market building constructed and renamed 'Phsar Leu Thom Thmey' (Big, New Upper Market). Opens and closes with the sun. Busiest in the morning.
Route #6, east of town center, Siem Reap, Cambodia.


Supermarkets, Convenience Stores and Other Shopping 
Shops and businesses of various types stretch along Sivatha Blvd from Route #6 to the Old Market area - souvenir shops, convenience stores, banks and money changers, massage shops, travel agencies, photo shops and more. LuckyMall containing Lucky Supermarket, Monument Toys & Books, Lucky Burger, U-Care and a dozen other stores is the newest addition to international-style shopping scene. Convenience stores are located all over town with several along Sivatha Blvd, all offering selections of groceries, sundries, drinks and more.

Angkor Market
One of the first and most complete international-style convenience stores in Siem Reap. Food, drinks, spirits, wines, ice cream...
Sivatha Blvd, Siem Reap, Cambodia.
Tel: +(855)(0)63-767799

Reasmey Tep Pranom
Airport Road international-style convenience store.
Airport Road (Route #6), Siem Reap, Cambodia.

U-Care
Pharmacy, beauty products, toiletries
1) Old Market area (at the end of Pub Street), Siem Reap, Cambodia.
Tel: 063-956396
2) Lucky Mall on Sivutha Blvd, Siem Reap, Cambodia.
Tel: 063-966683
3) Siem Reap International Airport, Siem Reap, Cambodia.
4) Cultural Mall at the Angkor National Museum, Siem Reap, Cambodia.
Website: www.u-carepharmacy.com
Photography Shops

Photo shops Photo shops are located across the town, all offering digital services and most film services as well. Several dot Sivutha Blvd through the center of town.

Laor Penh Cheth Digital Centre & Studio
Long established photo shop and studio. Digital photo services and film processing. Studio and photographers.
1) Sivutha Blvd corner of St.03, Siem Reap, Cambodia.
Tel: 063-6526666
2) National Road #6, Siem Reap, Cambodia.
Tel: 063-6556666
Website: www.lpc-studio.com
Book Stores
Most book vendors in Siem Reap focus on Cambodia and Southeast Asia related books, Angkor temple guides and travel books. Some places offer proper, original copies but most sell bootleg versions at cut-rate prices. Monument Books at the Museum Mall offers the best selection of new, original books in town and Monument Books at Lucky Mall carries children's books. In the Old Market area, D's Books on 2 Thnou Street opposite the hospital has new and used books and Siem Reap Book Center on 2 Thnou at the end of Pub Street offer a selection of Cambodia related titles. Several roving book carts prowl the Old Market area offering selections of the most popular Cambodia related titles. Book stalls on the riverside of the Old Market sell temple guides and Cambodia-related books, as do small vendors near the temples.