Siem Reap Spas & Massage
After a long day of climbing around temple ruins, a relaxing foot massage or a reinvigorating afternoon at the spa can be just what the doctor ordered. Massage for health and relaxation is a time-honored tradition in Southeast Asia and Cambodia offers its own distinctive traditions. Siem Reap massage and spas range from storefront $6 foot massages to elegant international spas. There are dozens of massage shops located across the town, though more in tourist areas such as the Pub Street area, along Sivutha Blvd through town and few up Sok San Road. For a more upscale experience the spas in the finer hotels provide a refined, indulgent environment.
Spas & Massage Shops
Angel Hand Spa
Reasonably priced massage and spa with several locations in the most popular tourist areas. One hour foot massage for $6, body massage $8, oil full body massage $10/hour. Khmer, Thai and Shiatsu style massage - back, foot, hot stone, bamboo, compress and more. Scrubs, waxing, pedicure/manicure.

Tel: 070-777388, 076-4050222, 088-8555155

1) 2 Thnou St, between Pub Street and the Old Market
2) Oum Khun Street, Taphul Village area
3) Sivutha Blvd, Old Market area
Arunnotey Spa
Cozy welcoming little spa in the Taphul area, offering a range of massage and spa services with the focus on relieving stress, boosting vitality and restoring balance. Khmer style massage, aromatherapy, deep tissue, body therapies and spa packages and more. Two locations.

Tel: 012-808022, 081-808022

1) Taphul Road, Taphul Village area; 2) Sok San Road
Baray Spa Foot Massage $2
Clean facilities. Professionally trained therapists. Khmer and Thai style foot and body massage. Aromatherapy, Shirodhara treatment, wet therapy, gem stone facial, 4-hand and hot stone. Specialty sports and slimming massage. Ear candling, waxing, nails, shampoo, wraps, scrubs and packages. Free pick-up. Tel: 085-822222, 031-3188888

1) #11, Street 11, Old Market Area; 2) Inside The Angkor Night Market; 3) Baray Spa Villa (Behind Svay Dangkum Police Office)
Bodia Spa
One of the nicest, best reviewed spas in Siem Reap, conveniently located just opposite Pub Street. This upscale spa was conceived as a sheltering cocoon, warm lighting, inspiring melodies and soothing scented oils, Bodia Spa is a total sensory experience entirely dedicated to pamper both body and soul in the most natural way. A healing beauty destination
using 100% natural products. Excellent reviews. Recommended.

Tel: 092-671937
www.bodia-spa.com

2Pub Street extension, just off 2 Thnou Street, Old Market area
Cool Sense Spa
Boutique spa located mid-town a short distance from the Old Market. Fully air-conditions, relaxed, comfortable stylish atmosphere. Offering a variety of massage and spa services. Back & neck, tress reliever, 4-hand energizer, reflexology and more. Facials, manicure, pedicure, scrubs, waxing and spa packages.
Tel: 063-763443
www.coolsense-spa.com

Sivutha Blvd
Frangipani Spa
Long-running and very well-reputed. Very relaxing, stylish, full a/c environment with first-rate spa facilities. Proper massage tables and rooms. Elegant VIP rooms - perfect for couples - with all amenities including huge bathtub and a rooftop terrace and sun shower. Massages, scrubs, wraps and spa packages. The signature Frangipani package is recommended. Tel: 063-964391
www.frangipanisiemreap.com

Hup Guan Street, Center of town
Kaya Spa
"Discover the ultimate body-and-mind relaxation in a peaceful environment." High quality traditional massages as well as special treatments (aromatherapy candle massage, facial mask, herbal compress, depilation,) by professional therapists using natural products by Senteurs d'Angkor. Massage and body prodicts available.

Tel: 063-966736

Old Market Area
Khmer Relief Spa
Featuring all natural and locally-sourced ingredients such as Cambodian fruits, Battambang rice and local honey, this upscale spa offers a range of treatments designed to rejuvenate and relax. Try Khmer Relief Spa's signature stress release massage, or pick from a menu of high-end treatments including Khmer herbal compresses, Swedish massages, rice body scrubs and avocado facials. Tel: 063-765596
www.khmerreliefspa.com

Old Market Area
Memoria Spa by Memorie d'Angkor
Offering both wellness and relaxation therapies across all three of the Memoire group locations in Siem Reap, Memoria offers a comprehensive menu of treatments and relation therapies for everyone.

Tel: 063-766999

Sangkat Svay Dangkum
Mudita Spa
A luxury spa experience. Their most popular treatment is "J'pong" herbal steam therapy which relieves stress and promotes circulation with natural botanicals and Cambodian herbs. Traditional Khmer massages are also on offer, as are scrubs, facials, foot care, and all types of relaxing pampering for sore and stressed visitors. The spa also includes a steam room, sauna, hot and cold Jacuzzis and a gym, plus outdoor bathtub and rain shower. Tel: 063-966704

At Borei Angkor Resort, Rte #6, opposite Phsar Samaki
Namaste Spa
Affordable, full service massage and spa on Sivutha Blvd at the corner of Night Market Road. Foot massage and body massage from only $4 and $5 per hour. Variety of massage styles and types available: Khmer, Thai, Ayurvedic, foot, back, head, body, oil, aromatherapy, hot compress and stone. Spa services include manicure and pedicure, scrubs, waxing, and somewhat uniquely, traditional Khmer cupping.

Sivutha Blvd, corner of Night Market Road
Pidor Massage & Spa
Two central locations just off Old Market & Pub street. They offer a long list of varying treatments from massage, body scrubs, facial treatments, nails and waxing. Prices are affordable with massages starting at $10 for 60 minutes.

Tel: 012-222896, 015-222896

Pub Street, Old Market Area
Rampha Spa
Full service international spa and massage. Proffering a holistic approach to beauty and relaxation. Massage styles include Thai, Swedish, deep tissue foot massage and aroma therapy. Scrubs, wraps and packages. Located at the corner of Oum Chhay St, behind the Central Market in the middle of town.

Tel: 016-444417, 095-813101

Behind Central Market
Sokkhak Spa
International spa with nature inspired décor and a soft, warm and tranquil atmosphere. Khmer and Swedish massages, treatments, scrubs, wraps, facials, packages.
Tel: 063-763797
www.sokkhakspa.com

Old Market area, Sok San Street
Temple Massage
Very affordable massage and spa in the heart of Pub Street, near the very popular Temple Balcony. One hour foot massage for only $6. Full range of Khmer style massages including full body, hot stone, four hand, aromatherapy and more, all at budget friendly prices.

Tel: 088-7999909

1) Pub Street, 2) 2 Thnou Street, opposite the hospital
Visaya Spa & Pool
"Calm is essential." Saltwater pool, aromatherapy alongside a relaxed poolside atmosphere, body massage and treatments, facials, scrubs, wraps, aqua therapy, manicure, pedicure and more. Located at the FCC Angkor.

Tel: 063-760814

Pokombor Av, Old French Quarter
Barbers & Salons
Some of the spas listed above also offer hair salon services, as do a few of the 4 and 5 star hotels. For a local experience there are several local barbers and salons clustered town center along Tep Vong Street near the Angkor Children's Hospital. There are also a number of small, stall-style women's hair salons inside the Old Market.
Soul Hair Design - Australian hairdresser @ Wild Poppy
Alley West, Siem Reap, Cambodia.
Tel: 097-5501993
Tattoos


THE HARBOUR - featuring LexRoulor Tattoo Shop
Combining LexRoulor's Tattoo Shop and a Hard-Rock Metal Pirate Tavern. The team consists of 3 artists and 1 piercer. The French, Russian and Chinese artists cover most styles: dotwork, geometric, watercolor or realistic. The Australian certified piercer can put a hole in every single part of your body, and also masters dermal insertions. Promising western hygiene standards. 10AM-Late.
West of Sivutha, near Artisans d'Angkor
Tel: 097-3042827
www.theharboursiemreap.com
Neng Synat Tattoo Machine
Professional (local) Khmer tattoo artist since 2001. Tattoo by gun or by the traditional bamboo method. Hygienic, clean, safe & healthy. Good quality ink from USA and Japan. Using all disposable grips, tubes and needles, single use.
Sok San Rd, 200m west of Sivutha
Tel: 012-804508
Facebook: Neng Synat Tattoo Machine Studio
RSD Tattoo
Long-running, well-known, well-reputed and respected tattoo studio from Phnom Penh (since 2005), now with a branch in Siem Reap. Professional Cambodian and international tattoo artists. Hygienic, clean and safe with all modern equipment. Fully air-conditioned studio.
#380, Sivutha Blvd.
Also two locations in Phnom Penh
Tel: 016-787816, 063-6666444
www.rsd-tattoo.com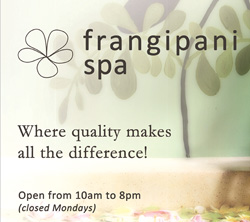 | | |
| --- | --- |
| | |
| | |
| | |
| | |