Map - Koh Rong Island, Cambodia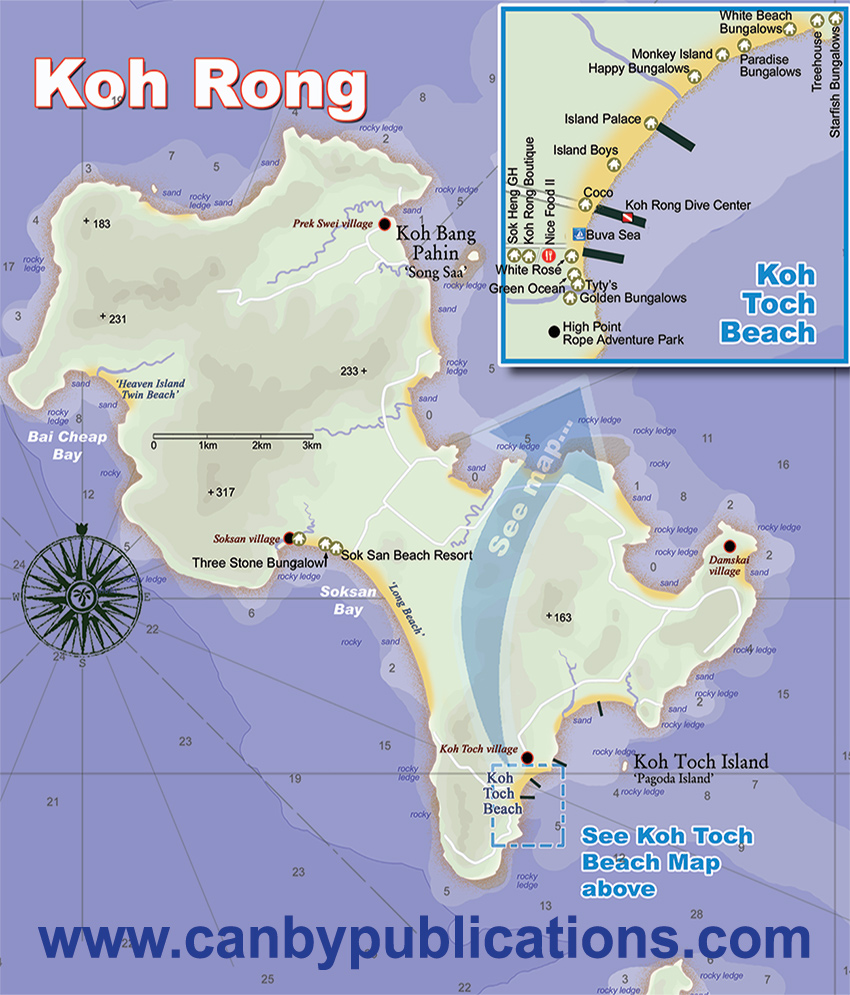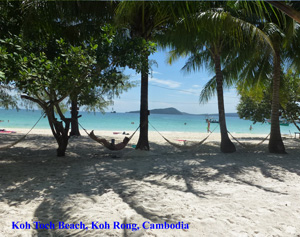 The largest and most developed of the islands is Koh Rong, located 30-50 minutes by express ferry or 2.5 hours by standard ferry. This island is one of the most beautiful in the archipelago, with miles of white sand beaches, gently swaying palms and tropical fruit orchards. It also has one of the most 'developed' beaches - Koh Toch - at least in terms of the number of bungalows, guesthouses and restaurants.
Koh Rong offers dozens of guest houses and bungalows and more are springing up every day, ranging from dormitories and inexpensive home stays to flashpacker accommodations and fancier, well-appointed family-sized bungalows.
KOH TOCH BEACH at the southeastern tip of the island is where most of the accommodations are situated, and it's the busiest part of the island, with nightly beach barbecues, music and fire dancers into the wee hours, not to mention the Full Moon Parties. If this isn't your cup of tea, there are more secluded options located around the island including Long Beach on the sunset side of the island offering a few rustic bungalows.
For those looking for something a little more luxurious, just off of Koh Rong are two private islands known as SONG SAA ('sweethearts') that are home to an all-inclusive five-star resort, the first of its kind in Cambodia. .